Hello!
I wanted to spend a minute sharing some cards I've made this past weekend during some much enjoyed crafty time. :D I made several cards for different occasions and actually have mailed them out. So stoked that I've used them already.
First one is an adorable kitty cat card, (if you don't know already, I'm a big cat person with a couple of giant, spoiled furballs asleep on our beds right now!), I made for my great Aunt. I try to send her a card with pics of The Piglets every few months. She loves to get to see them.
I used my MFT Cool Cat stamp and die set and the current sketch over at
Retro Sketches
. Other goodies used are the Double Stitched Rectangle STAX DieNamics, The Lucky Prints 6x6 paper pad, and Copic markers. I love coloring critters! Interesting enough, as much as I love to color, I'm finding I don't seem to be enjoying coloring "non-living" images. Very strange. Not sure I've even figured it out myself! But, I have definitely picked up on the pattern.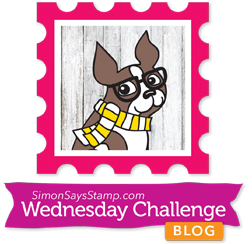 Card #2 is another fun little "critter". (Told ya.)
I made this one for a close family friend, who is aging and not able to get out as much. She's another I try to send pictures of the kiddos. I think getting mail is fun for any age - but I feel like older folks who are home alone alot probably really enjoy getting something in the mail! (and kiddos, let's not forget them! They love it, too.) 8-)
I used the sketch over at
The Challenge
for my inspiration this time. I've had mojo issues lately and am heavily dependent upon inspiration from any and all sources.
My bunny and sentiment are from MFT's Snuggle Bunnies set, the flowers from Adorable Elephants, and the heart from Paper Smooches Tiny Hearts die set.
Card #3 - phew- is NOT a critter card. Whaaattt???
I used the current
MFT Sketch Challenge
for my design. MFT's Rainbow Greetings, Stitched Fishtail Flag STAX, and DieNamics Radiant Sun. The clouds are from Paper Smooches, Curly Clouds die set.
Ok! I think that's finally enough for one post. :D Thanks for sticking with the whole thing if you've got this far. ;) Please come back again and visit soon!
God Bless,
Mandy
Pin It