I'm quite ambitious this week with multiple blog entries on the same night as well as 3 challenge entries! I am cheating somewhat - and combining the Skipping Stones Design sketch with 4 Crafy Chick's distressing challenge. It just occurred to me to use for both when I was sanding my Wings paper for the sketch. As soon as I saw this sketch from SSD, I thought of my Wings paper packet (which I LOVE). The black B&T paper with the multi-colored butterflies came right to mind. I'm trying to guard against adding to my "hoarded" collection. Wings is dangerously close to being "hoardable". It's that cute!
Check out other artwork and other challenges at Skipping Stones Design
here.
To view more challenges and beautifully creative artwork with 4 Crafty Chicks click
here.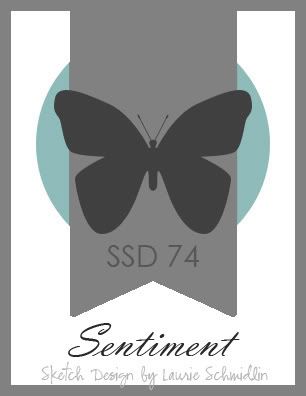 And my combined card.....
TFL!!!
Note: All products used in the making of this card are Close to my Heart.
Pin It